Many people have good personal experiences with homeopathy. That is undisputed – but what are these good experiences really based on and how do we have to evaluate them?
For more than 200 years homeopathy has been regarded as an alternative kind of medicine – and just as long it has been heavily criticised for good reasons. We also criticize homeopathy. Not only because its basic assumptions are flawed, but also because today there are plausible and often confirmed explanations for the positive experiences with globules – which don't have much to do with homeopathy itself. We see the completely different public perception of homeopathy as a problem.
Especially if you are interested in looking at your good experiences with homeopathy in a new light, you came to the right place. We offer factual and well-founded information, which is indispensable for a personal decision "in matters of homeopathy". In this way, we want to reach you. We explain – you have the choice.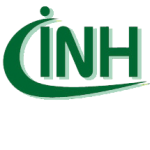 Feel cordially invited here to an informative tour at the Information Network Homeopathy.