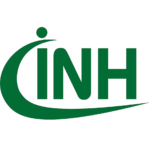 Thank you for visiting the website of the Information Network Homeopathy! It is our concern to inform you here appropriately about homeopathy. Because we are convinced that – especially in questions of health – only on the basis of correct and as complete as possible information can one make beneficial decisions on one's own responsibility.
Homeopathy has been hotly disputed ever since its origins over 200 years ago. For some people it is a beneficial healing method that should complement modern medicine today (for some it should be even preferred) , and in some people's view it would even be preferable. For others, it is no more than a form of therapy from pre-scientific times, whose basic assumptions are based on concepts that have proven to be incorrect and outdated from today's perspective. Therefore, it seems impossible that the method has an inherent effectiveness.In this often very emotional discussion, we would like to offer you the necessary factual orientation here on our website.
We act without economic self-interest. None of us has an advantage or disadvantage in whether you decide for or against homeopathic treatment. Our information is science-based and neutral, it is your decision alone how you use this information.
With this in mind, we invite you to browse through our pages or search for answers to specific questions. For a first orientation we are pleased to offer you our introductory article "Homeopathy Criticism in a Nutshell".