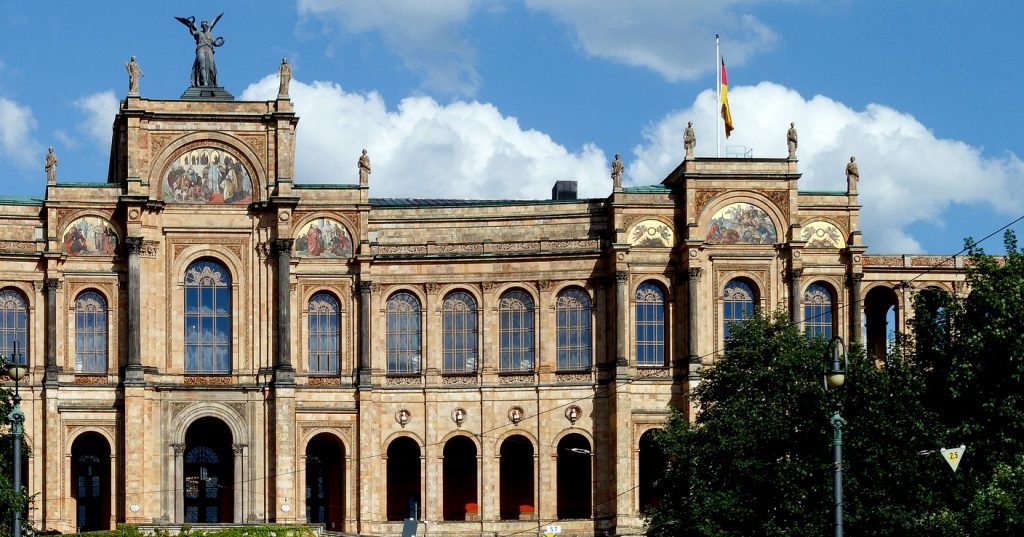 Am 24. Oktober berichtete das kritische Portal "MedWatch", dass dem Bayerischen Landtag ein Antrag der Fraktionen von CSU und Freien Wählern vorliegt, in dem die Beforschung von alternativmedizinischen Methoden, "namentlich der Homöopathie", zur Verringerung / Vermeidung des Einsatzes von Antibiotika gefordert wird. Der Gesundheitsausschuss des Landtages hat nach unseren Informationen bereits mehrheitlich dem Landtag empfohlen, entsprechend zu beschließen.
Salopp gesagt, hört hier aber nun wirklich der Spaß auf. Uns ist wohl bekannt, dass immer wieder Homöopathie als Antibiotikaalternative propagiert und auch angewandt wird. Vor allem in der Nutztierhaltung ist dies erschreckend weit verbreitet (und wird von der EU-Tierarzneimittelrichtlinie auch noch befördert). Es gab vor etwa einem Jahr sogar den Versuch, über eine Crowdfunding-Plattform Geld für entsprechende "homöopathische Forschung" einzubringen, was glücklicherweise im Ansatz steckenblieb. Nun, inzwischen sind wir weiter: Von der Nutztierhaltung zur Humanmedizin, vom Crowdfunding vergleichsweise bescheidenen Ausmaßes zum Anzapfen öffentlicher, durch Steuereinnahmen refinanzierter Mittel.
Selbstverständlich kann dies nicht unwidersprochen bleiben. In der Erwartung, dass fachliche Argumente in dieser Sache noch eine Chance haben, hat das INH den nachfolgenden Offenen Brief an alle (per Mail erreichbaren) bayerischen Landtagsabgeordneten geschickt:
---

An die Mitglieder
des Bayerischen Landtages
04.11.2019
Antrag "Todesfälle durch multiresistente Keime vermeiden IV – Studie zu einem reduzierten Antibiotika-Einsatz"
Sehr geehrte Damen und Herren,
in obigem Antrag schlagen Abgeordnete der CSU und der Freien Wähler vor, dass in einer Studie untersucht werden soll, ob durch Einsatz von Alternativmedizin, namentlich der Homöopathie, der Einsatz von Antibiotika reduziert werden kann.
Hiermit möchten wir Sie davon überzeugen, dass der Antrag abgelehnt werden sollte, da diese Untersuchung angesichts bereits vorliegender Erkenntnisse sinnlos ist und eine Verschwendung von Steuermitteln darstellt.
Wir teilen die Ansicht, dass das Thema der Antibiotikaresistenzen dringender Aufmerksamkeit und wohl auch einer Bereitschaft der öffentlichen Hand bedarf, sich – auch finanziell – zu engagieren. Der Ansatz des oben bezeichneten Antrages scheint uns dafür aber wenig geeignet zu sein. Wir halten es für erforderlich, Ihnen nachstehend die Gründe für diese Einschätzung zu erläutern.
Zur Begründung:
Das Bemühen, den Einsatz von Antibiotika zu reduzieren, ist ein sinnvolles und notwendiges Vorhaben, um die weitere Ausbreitung multiresistenter Keime zu verhindern und damit die Gesundheit der Bürger zu schützen. Die Weltgesundheitsorganisation WHO und ihre Teilorganisationen betreiben dazu bereits seit geraumer Zeit Aufklärungskampagnen, so findet z.B. vom 18. bis 24.11.2019 die weltweite "World Antibiotic Awareness Week" statt [1]. Wissenschaftliche Empfehlungen zur Reduzierung von Antibiotikagaben werden umfangreich kommuniziert. Aber: Der Einsatz von alternativmedizinischen Therapien, insbesondere der Homöopathie, ist dagegen in keinem Fall zielführend.
Wenn eine Therapieentscheidung ansteht, können nur zwei Fälle auftreten:
(1) Es liegt eine bakterielle Infektion vor und der Einsatz von Antibiotika ist angezeigt: Dann wäre die Anwendung von pseudomedizinischen Verfahren, die nicht über einen Placebo-Effekt hinaus wirksam sein können, unterlassene Hilfeleistung zum Schaden des Patienten.
(2) Es liegt keine bakterielle Infektion vor, dann sind keine Antibiotika angezeigt. Die einzig richtige Konsequenz ist, keine Antibiotika zu verordnen, auch nicht als Präventivmaßnahme. Gleiches gilt für harmlose, selbstlimitierende Infektionen, in denen der Einsatz der Homöopathie ebenfalls keinen reellen Vorteil ergibt.
Zum Hintergrund:
Die Ursache von bakteriellen Infektionskrankheiten sind Bakterien, die durch das körpereigene Abwehrsystem bekämpft werden. Kritisch wird dies, wenn diese Abwehr nicht ausreicht, die Erreger einzudämmen oder zu vernichten. In diesem Fall ist eine Antibiotika-Behandlung notwendig, um die Bakterien abzutöten.
Da der Antrag sehr stark auf die Homöopathie abzielt und keine anderen Therapieoptionen erwähnt, konzentrieren wir uns auf diese Therapieform.
Grundsätzlich ist zu bedenken, dass Infektionskrankheiten vor der Entdeckung der modernen Antibiotika die Todesursache Nummer eins waren. Sie waren Ursache für die damals geringe Lebenserwartung, insbesondere durch die hohe Kindersterblichkeit. Penicillin wurde erst 1928 entdeckt, aber erst nach dem 2. Weltkrieg fanden Antibiotika eine weitere Verbreitung in der Alltagsmedizin, und erst danach hat die Sterblichkeit infolge von Infektionen deutlich abgenommen. Ganz offensichtlich war die seit Anfang des 19. Jahrhunderts weit verbreitete Homöopathie nicht in der Lage, zu einer Lösung dieses Problems beizutragen. Es drängt sich die Frage auf, was sich an der homöopathischen Lehre weiterentwickelt hätte, dass sie heute bessere Voraussetzungen bieten soll, schließlich sind die Lehren des Gründers Samuel Hahnemann damals wie heute die in der Homöopathie anerkannten Therapiegrundsätze.
Zur Homöopathie:
Die Homöopathie ist ein Therapiekonzept aus dem ausgehenden 18. Jahrhundert, an dem die Fortschritte der medizinischen Erkenntnis weitgehend spurlos vorbeigegangen sind. "Verstimmung der Lebenskraft" und "Miasmen" sind Grundlagen ihrer Krankheitslehre, die trotz der ab der zweiten Hälfte des 19. Jahrhunderts erzielten fundamentalen Fortschritte des medizinischen Wissens unverändert beibehalten wurden und in der Wissenschaft schon lange als obsolet gelten. Keime – Viren, Bakterien, auch Parasiten – sind dem homöopathischen Konzept wesensfremd und sind es auch nach Erschließung der infektiologischen Grundlagen stets geblieben.
Im homöopathischen Therapiekonzept genügt eine durch Verdünnen und Schütteln erzeugte geistartige Arzneikraft des passenden Mittels zur Behandlung jeder Krankheit, indem die verstimmte Lebenskraft wieder ins Gleichgewicht gebracht wird. Dies gelingt umso besser, je mehr der eigentliche Wirkstoff durch das Potenzieren aus dem Präparat heraus verdünnt und je öfter am Ende reines Wasser mit reinem Wasser weiter verdünnt wurde. Einzig Miasmen, sogenannte Urübel, die auch von den Vorfahren ererbt sein können, stehen nach der homöopathischen Lehre bei chronischen Erkrankungen einer erfolgreichen Therapie entgegen. Hormone, Vitamine, Enzyme etc. spielen keine Rolle. Selbst einfache Diagnoseverfahren wie Messung der Körpertemperatur, des Pulsschlages oder des Blutdruckes haben keinen Niederschlag in den einschlägigen Repertorien gefunden, nach denen in der klassischen  Homöopathie die passenden Mittel identifiziert werden.
Im Gegensatz zu den Angaben im Antrag ist es trotz vieler klinischer Studien bislang noch nie gelungen, eine Wirksamkeit der Homöopathie bei auch nur einem einzigen Krankheitsbild überzeugend nachzuweisen, schon gar nicht bei Infektionskrankheiten. Dies haben bislang alle systematischen Reviews ergeben, die die vorliegenden Einzelstudien zusammenfassend ausgewertet haben. Es mag einzelne Studien geben, in denen scheinbar ein positiver Effekt aufgetreten ist, aber eine Bewertung der Qualität der jeweiligen Studie ergibt regelmäßig, dass deren Studiendesign unzulänglich war oder den beteiligten Forschern Fehler unterlaufen sind. Alle elf Reviews, darunter auch vier, die im Rahmen eines Projektes des englischen Homeopathy Research Institute durchgeführt wurden, kamen zu dem Schluss, dass die vorliegenden Ergebnisse nicht darauf schließen lassen, dass die Homöopathie über einen Placeboeffekt hinaus wirksam sein könnte[2]. Viele Internationale Wissenschaftsvereinigungen (z.B. die Europäischen Akademien der Wissenschaften[3]) und nationale Körperschaften haben entsprechende Empfehlungen ausgesprochen oder Konsequenzen gezogen, zuletzt in Frankreich, wo ab 2021 keine Homöopathika mehr von den Krankenkassen erstattet werden. Dort wurde zuvor die gesamte Studienlage auf mehreren Ebenen nochmals evaluiert – mit negativem Ergebnis.
Dass es trotz intensiver Bemühungen, oftmals unter Beteiligung von Homöopathen, nicht gelungen ist, einen belastbaren Nachweis für eine therapeutische Wirksamkeit der homöopathischen Mittel zu finden, lässt darauf schließen, dass es die behaupteten spezifischen Effekte der Mittel einfach nicht gibt.
Leider geben die Antragsteller nicht an, auf welche Studien sie sich beziehen. Identifizierbar ist alleine die Studie von Frass et al., die als einzige überhaupt die Wirksamkeit bei der Behandlung von Patienten mit einer schweren Sepsis untersucht[4], ein Krankheitsbild, das man in wenigen Tagen überwunden hat oder daran verstirbt. Es war allerdings nicht so, wie das im Antrag aufgeführte Zitat suggeriert, dass die zusätzliche Gabe von homöopathischen Präparaten den Behandlungserfolg auf der Intensivstation verbessert hätte. Einen signifikanten Unterschied gab es nämlich erst nach sechs Monaten, wo mehr Patienten der mit Placebo behandelten Kontrollgruppe verstorben waren als solche, die tatsächlich Homöopathika erhalten haben. Allerdings macht Frass keine Angaben, woran die Patienten lange, nachdem die Sepsis überwunden war, verstorben sind. Es könnte sich auch um Unfälle gehandelt haben, die zufällig in der Kontrollgruppe häufiger aufgetreten sind, wenn die Patienten dort nicht ohnehin aufgrund ihrer in der Studie dokumentierten schlechteren gesundheitlichen Situation eher verstorben sind. Die Arbeit von Frass ist daher auch aus Gründen, die dem medizinischen Laien einsichtig sind, ohne jede Aussagekraft hinsichtlich einer Wirkung von Homöopathika bei Infektionskrankheiten.
Die im Bereich HNO vorliegenden Studien sind ebenfalls nicht geeignet, eine therapeutische Wirksamkeit bei Infektionen zu belegen. Bei den meisten Studien dieser Art wurden selbstlimitierende Infektionen betrachtet (Infektionen der oberen Atemwege, Mittelohrentzündung, banale Erkältungen), die gewöhnlich von Viren herrühren, gegen die Antibiotika wirkungslos sind. Man schließt dann von der Vergleichbarkeit der Ergebnisse der Homöopathie zu den in diesen Fällen unwirksamen Antibiotika, dass die Wirkungsweise beider Therapien gleich wäre — was in diesen Fällen der beiderseitigen Wirkungslosigkeit ja auch stimmt — und überträgt dies argumentativ auf die Gesamtheit der Indikationen, in denen Antibiotika eingesetzt werden.  Aus dem gemeinsamen Fehlen eines Merkmals kann jedoch nicht auf eine Übereinstimmung bei anderen Merkmalen geschlossen werden: Ein Löwe kann genauso wenig fliegen wie ein Seehund — daraus aber zu schließen, sie könnten dann auch vergleichbar gut schwimmen, ist sicher falsch.
Es sei abschließend darauf hingewiesen, dass Forschung in der Homöopathie angesichts der mangelnden Plausibilität der Grundlagen und Inhalte generell wenig Aussicht auf einen wissenschaftlichen Erkenntnisgewinn bietet. Es handelt sich vielmehr um Bestätigungsforschung, bei der weniger die vorurteilsfreie Suche nach neuem Wissen im Vordergrund steht, sondern lediglich versucht wird, Belege für das krude Gedankengebäude zu finden, wobei unerwünschte negative Ergebnisse einfach ignoriert werden. Beispielsweise hat die Münchner Kopfschmerzstudie eindrücklich gezeigt, dass es auch bei besten Voraussetzungen nicht gelingt, Kopfschmerz mittels Homöopathie erfolgreich zu behandeln[5]. Hier hatte sogar die mit Placebo "behandelte" Vergleichsgruppe die besseren Ergebnisse erzielt. Wie ein Blick in die vielfältigen Angaben zur Wirksamkeit einzelner homöopathischer Präparate zeigt, ist diesem Ergebnis auch nach über zwanzig Jahren nicht Rechnung getragen worden: Nach wie vor gehören Kopfschmerzen in jeder erdenklichen Ausprägung zum Einsatzgebiet der allermeisten Homöopathika.
Zusammenfassung
Die Homöopathie bietet trotz der vergleichsweise umfangreichen Forschungsergebnisse keinerlei Anlass zu der Annahme, man könnte damit irgendeine Krankheit erfolgreich medikamentös behandeln, Infektionskrankheiten schon gar nicht. Für diese Rückschlüsse liegen genügend Forschungsergebnisse vor, nicht nur zur homöopathischen Therapie selbst, sondern auch zu den Grundlagen von Physiologie und Pharmakologie, die die Grundlagen der Homöopathie völlig absurd erscheinen lassen.
Ein Einsatz der Homöopathie in Fällen, in denen Antibiotika angezeigt sind, ist gefährlich, in allen anderen Fällen, auch als Zusatz zur Antibiotikabehandlung, sinnlos.
Es besteht somit keine Rechtfertigung dafür, Steuermittel für eine weitere Forschungsarbeit aufzuwenden, wenn nicht die bereits vorliegenden Ergebnisse ausgewertet worden sind und sich dabei eine Lücke gezeigt hat, wo Forschungsergebnisse fehlen und ein positives Resultat möglich sein könnte.
Aus unserer Sicht wäre es wesentlich effektiver, analog zur Initiative RESIST der Kassenärztlichen Vereinigung Bayern aus dem Jahr 2017 auf eine Reduktion der Verordnung von Antibiotika hinzuwirken (https://www.kbv.de/html/resist.php). Im Übrigen sei darauf hingewiesen, dass zum Thema Antibiotikaresistenzen, deren Vermeidung und Perspektiven für die Zukunft in einem von der WHO koordinierten Netzwerk weltweit geforscht wird – in Deutschland unter Federführung des Deutschen Zentrums für Infektionskrankheiten (dzfi).
Wir halten es für dringend angezeigt, die vorstehenden Hinweise und Erläuterungen im Beratungs- und Entscheidungsprozess zum Empfehlungsbeschluss des Gesundheitsausschusses zu berücksichtigen.
Mit freundlichen Grüßen
Für das Informationsnetzwerk Homöopathie
Dr. med. Natalie Grams, Heidelberg
Dr.-Ing. Norbert Aust, Schopfheim
Dr- med. Christian Lübbers, Weilheim
---
Mitunterzeichner:
Prof. Dr. rer. nat. Michael Bach, Gundelfingen
DDr. Ulrich Berger, Wien/Österreich
Dr. rer. nat. Jochen Blom, Gießen
Dr. Andreas Breß, Tübingen
Prof. Dr. phil. Peter Brugger, Zürich/Schweiz
Udo Endruscheit, Essen
Prof. emeritus Edzard Ernst, Exeter/UK
Prof. Dr. Dittmar Graf, Gießen
B.-Eng. Dirk Graefe, München
Dr. med. Peter Grimm, Regen
Dr. med. Dr. h.c. Rudolf Happle, Freiburg
Dr. med. Oliver Harney, Bietigheim-Bissingen
Prof. Dr. Wolfgang Hell
Prof. Dr. Dieter B. Herrmann, Berlin
Udo Hilwerling, Paderborn
Elke Hergenröther, Hollfeld
Prof. Dr. med. Jutta Hübner, Jena
Dr. Holm Gero Hümmler, Bad Homburg
Dr. Michael Jachan, St. Pölten/Österreich
Dr. rer. nat. Franz Kass, Willich
Monika Kreusel, Köln
apl. Prof. Dr. med. Dr. med. habil. Dipl. Psych Christoph J. G. Lang, Heroldsbach
Dr. Philippe Leick, Gerlingen
Dr. phil. Martin Mahner, Roßdorf
MUDr. Viliam Masaryk, Gera
Dr. Theodor Much, Wien/Österreich
Dr. Nikil Mukerji, München
Dr. med. Dipl. Psych. Claudia Nowack, Münster
Dipl. Phys. Ute Parsch, München
Dipl. Phys. Hans Pfeufer, Berlin
Kai Rabus, Apotheker, Berlin
Dr.-phil. Jan-Ole Reichardt, Münster
Rainer Rößler, Holste
Dr. Rainer Rosenzweig, Nürnberg
Holger von Rybinski, München
Prof. Dr. Norbert Schmacke, Bremen
Michael Scholz, Kronach
Dipl.-Pharm. Viola Stuppe, München
Dr. med. Tilman Schwilk, Schramberg
Dr. med. Wolfgang Vahle, Paderborn
Prof. Dr. Dr. Gerhard Vollmer, Freiburg
Dr. Rolf Wagels, Barsinghausen
Dr. Barbro Walker, Berlin
Dr. habil. Rainer Wolf, Würzburg
Dipl. Kfm. Christoph Zeitschel, Laatzen
---
[1]    Weitere Informationen: (Link)
[2]    NN: Systematische Reviews zur Homöopathie – Übersicht. Homöopedia des Informationsnetzwerks Homöopathie (Link)
[3]    EASAC: Homeopathic products and practices (Link)
[4]    M. Frass et al: Adjunctive homeopathic treatment in patients with severe sepsis: a randomized, double-blind, placebo-controlled trial in an intensive care unit. In Homeopathy. 2005 Apr;94(2):75-80 (Link)
[5]    Walach H, Haeusler W, Lowes T et al.: "Classical homeopathic treatment of chronic headaches", Cephalagia(1997);17:119-126 (Link)
---
Mehr zu Antibiotika und Homöopathie:
Einwand: Globuli sind eh viel besser als Antibiotika!
Totes Kind in Italien: DZVhÄ sieht "ärztlichen Kunstfehler"
Artikel "Antibiotika" bei der Homöopedia
---
Bild von Franz Dürschmied auf Pixabay