Lesedauer / Reading Time:
3
min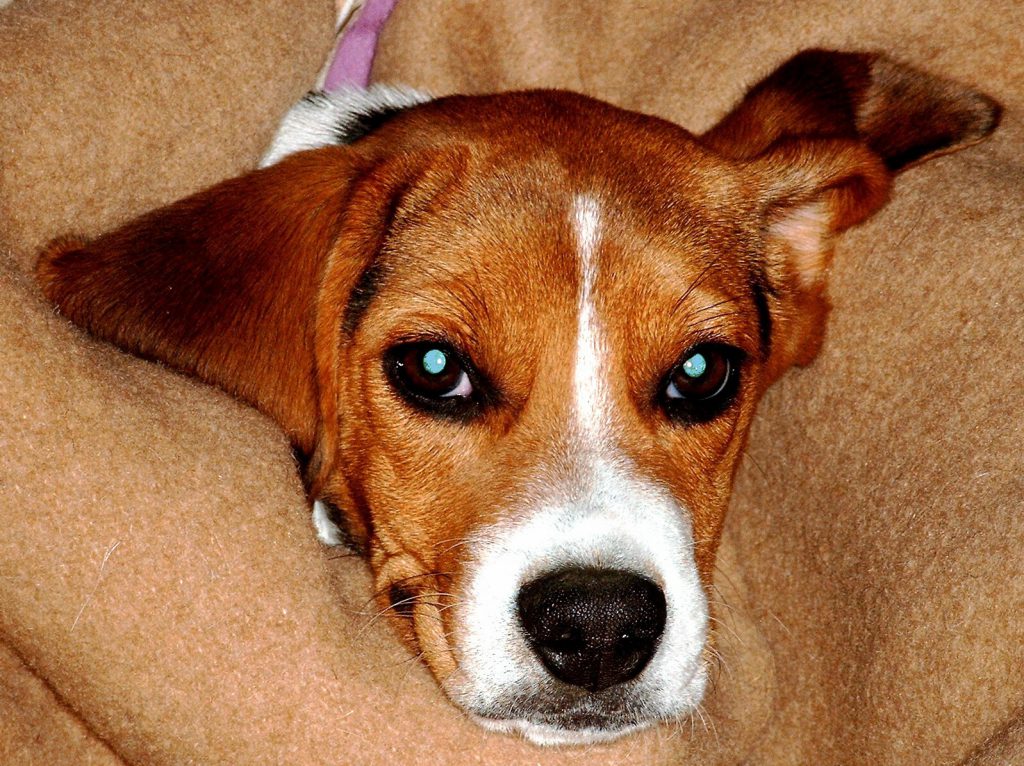 Animal homeopathy is widespread and highly praised. At Google the term achieves nearly 65.000 hits (retrieved 13.04.2021). But it is a building that was first constructed by Hahnemann's successors. There is only a short text of his own, never published by him, in which he suggests the idea of carrying out or setting up drug tests and materia medica for animals as well. He himself did not come back to it – but his exegetes started with animal homeopathy already during his lifetime. Today, however, the services of homeopathic animal therapists can be found everywhere.
We can probably assume that Hahnemann was aware of the following problems and therefore had the insight to refrain from establishing an animal homeopathy himself, which did not prevent some of his successors from doing so. In order to prevent misunderstandings – of course homeopathy as a whole is a misguided building of ideas, here it is above all a matter of demonstrating the nonsense of the " Add-On " of animal homeopathy even in the homeopathic framework.
The physiology of animals is very different from that of humans, and also within animal breeds. within animal species. Many diseases in the animal kingdom only occur in specific species or even breeds, which presupposes an enormous differentiation with the collection of disease pictures. At Hahnemann's time, animal-specific diseases were of course already known, but they could not yet be interpreted in terms of a different pathophysiology.
Therefore, a completely new basis would have been needed in addition to the homeopathic method for humans: drug testing on animals, animal-specific Materia Medica and homeopathic anamnesis on animals. Apart from the fact that this should have been done individually for each animal species or even breed, would this have been affordable according to the requirements of the Organon? This question will have to be answered in the negative. Nevertheless – drug tests were carried out on "healthy animals", already around the middle of the 19th century. It is hardly conceivable what misguided things were produced by that.
How can a homeopathic anamnesis be carried out in animals, especially in completely different species, as a detailed overall picture of the physical, mental and spiritual condition of the patient, including all the smallest details of its symptoms, as required by the "Organon", the homeopath's "holy book"? The same applies, of course, to drug testing, which is only a reflection of the patient's anamnesis on the basis of the most accurate recording of the smallest impairment of well-being in the test person. After all, the animal is not in a position to provide as detailed information as the method requires. Many symptoms of veterinary diseases are characterized anyway by the fact that they appear very late openly.
The practicing animal homoeopaths – in contrast to their spiritus rector – showed so little insight into these problems that until today people were content with more than poor constructions. This is the case to the extent that drug testing as well as anamnestic surveys were and are carried out in the absence of linguistic communication through "observation" of the animal and, if necessary, questioning of the animal owner (modern expression for this: anamnesis by proxy). It is not apparent that the Organon's methodological requirements could be met by such a "crutch".
Today there is a myriad of methods and publications on drug testing and anamnesis in animals. Just this slide into boundlessness and arbitrariness is a clear sign of a misguided method. And if no reference book is available for the individual case, then the analogous recourse to the repertories for human treatment must serve; if necessary, once more the so frequently invoked experience has to do it.
So it is not surprising that the study situation on the effectiveness of animal homeopathy is catastrophic – which even homeopathy organisations admit.
Whether in humans or animals, the homeopathic method is neither effective nor gentle or holistic. Homeopathy is non-treatment – with all the inherent systemic risks in the case of non-self-limiting diseases, whether in humans or animals. Moreover, the animal cannot provide for itself and is dependent for the better or for the worse on the responsibility of its owner. This can only be done by making evidence-based veterinary medicine available to the animal. Everything else is unethical, the word cruelty to animals is quite in place.
Another word on antibiotics in (mass) animal husbandry: antibiotics for non-specific reasons must be rejected. This includes, in particular, preventive and regular administration due to inadequate husbandry conditions. Antibiotics for veterinary medical reasons are to be preferred if necessary however naturally to the " inactivity " through homeopathic remedies. The increasing idea that the use of homeopathic remedies offers an "alternative" to antibiotic treatment in livestock is a fatal error, which has an enormous potential for danger!
---
Read more about homeopathy in animals.
Read more about "Homeopathy in the cattle stable" (in German)
The Homöopedia detailed about homeopathy in animals (in German)
Picture: UE for the INH